Female Embodiment: Narrating Gender/Narrating Body in Mieko Kawakami's Breasts and Eggs
M. Sakkthi Shalini

Marie Josephine Aruna
Abstract
Body narratives by women writers hold an important place in contemporary cultural studies. This paper seeks to analyse Kawakami's Breasts and Eggs within the ambit of culture, gender and narration. Kawakami as a Japanese writer narrates the intimate organs of the female body in order to interpret woman's mind and soul. Writing serves as an act of ventilation for woman's thoughts. The novel explores contemporary womanhood in Japan by bringing into focus three different protagonists namely Natsuko Natsume, Makiko and Midoriko. Body shaming and stigmatization are the reasons for woman's trauma. Social and cultural constructs create an illusion that a woman should be fair with an appealing body without any blemishes in order to attract men. Thus the novel raises questions about woman being a mere reproductive machine. In Cultural Studies body is examined as a site of contestation. It is culture that constructs bodily identity and behavioral code. Culture and society oppress women and alienate them. This study unearths the condition of East Asian women who suffer due to poverty, misogyny, cultural and social constraints as portrayed in Kawakami's Breasts and Eggs and how a woman's body resists and conforms to this construction.
Downloads
Download data is not yet available.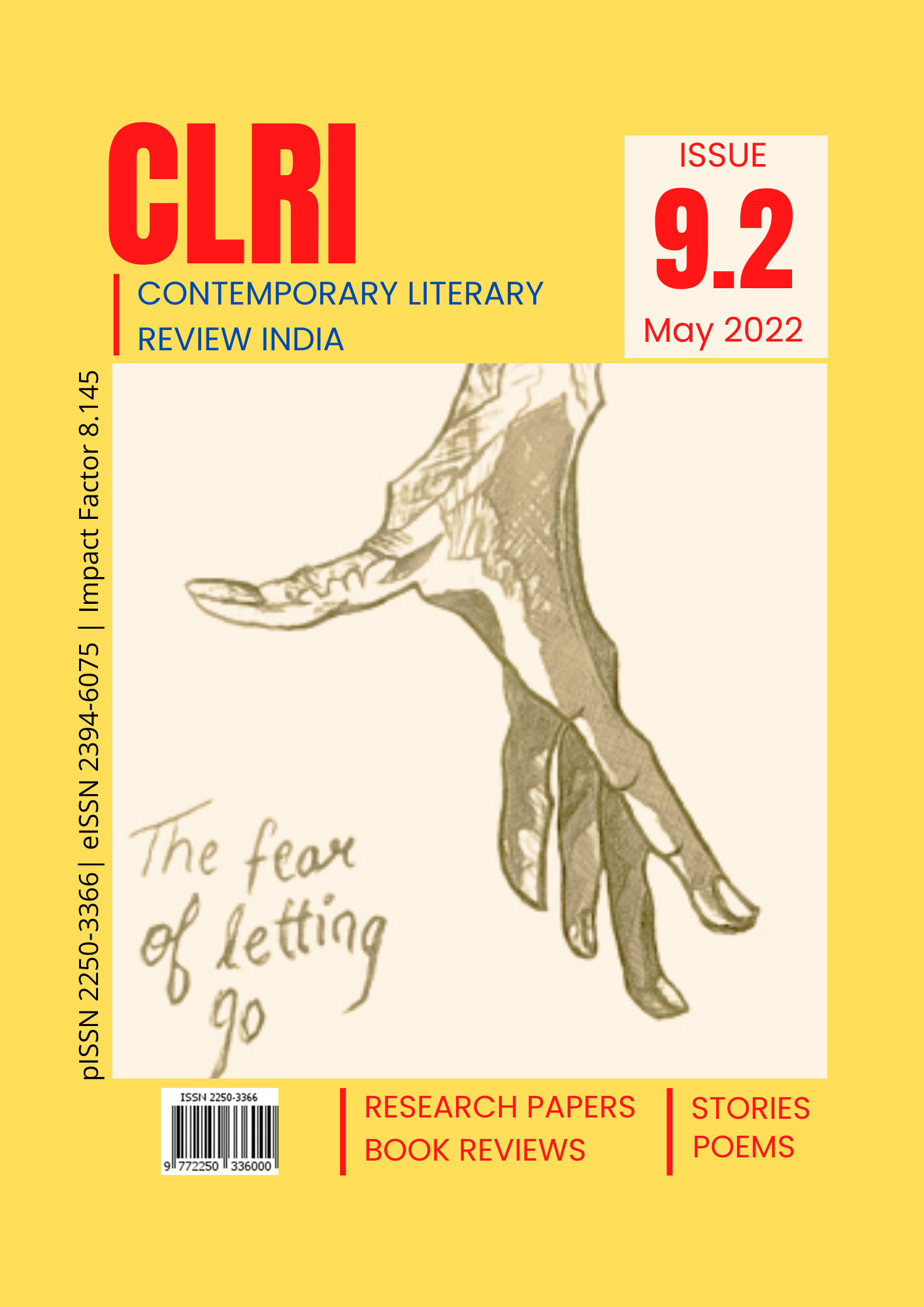 How to Cite
Shalini, M. S., and M. Aruna. "Female Embodiment: Narrating Gender/Narrating Body in Mieko Kawakami's Breasts and Eggs". Contemporary Literary Review India, Vol. 9, no. 2, May 2022, pp. 19-35, doi:10.201411/clri.v9i2.1094.
Copyright (c) 2022 M. Sakkthi Shalini, Marie Josephine Aruna
This work is licensed under a Creative Commons Attribution 4.0 International License.
Before you submit your article, you must read our Copyright Notice.