Plural Worldview in Salman Rushdie's The Enchantress of Florence
Dr. Nabarun Ghosh

Assistant Professor, Department of English, Jagjiwan College, Veer Kunwar Singh University.
Keywords:
literary journals India, online English research journal, research papers publisher, UGC approved journal, High impact factor journal, Peer reviewed literary journal
Abstract
Salman Rushdie's status as an immigrant to Britain but writing about the Indian sub-continent allows him to posit himself as both an 'insider' and an 'outsider' of both cultures. Rushdie's hybrid identity as an Indian, now migrated to Britain, very well suits the technique of magic realism in order to raise voice for those who are marginalized because of their language, religion, caste and nationality.
This research paper attempts to analyze Salman Rushdie's use of magic realist technique in his novel The Enchantress of Florence in order to depict a plural worldview. By using this technique Rushdie successfully blurs the boundary between fact and fiction. At the same time, this technique enables him to give voice to the historically marginalized character Qora Koz, as the novel is his attempt to write history from below.
Keywords
History, marginality, magic realism, postmodernism, hybridity, decolonization, Salman Rushdie, Dr. Nabarun Ghosh.
Downloads
Download data is not yet available.
References
1. Bowers, Maggie, Ann. Magic(al) Realism. New York: Routledge, 2007. Print.
2. Hart, Stephen, M. and Wen-chin Ouyang. eds. A Companion to Magical Realism. Woodbridhe: Tamesis, 2005. Print.
3. Hegerfeldt, Anne C. Lies that Tell the Truth. New York: Rodopi B.V., 2005. Print.
4. Hutcheon, Linda. A Poetics of Postmodernism: History, Theory, Fiction. New Delhi: Routledge, 1988. Print.
5. Rushdie, Salman. The Enchantress of Florence. London: Vintage, 2009. Print.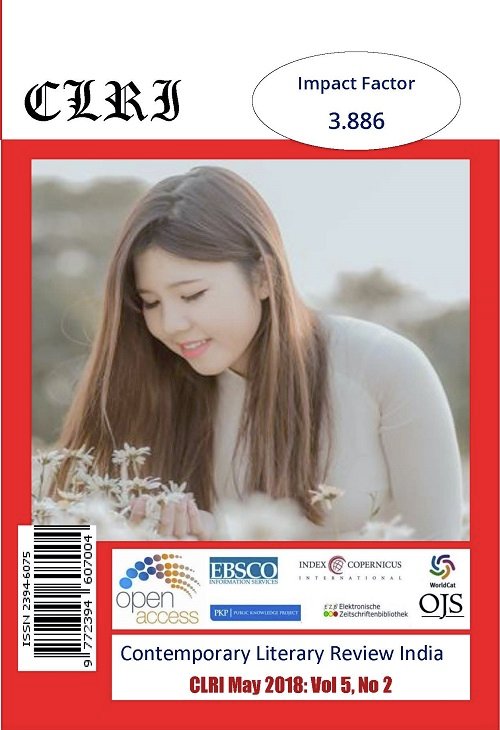 How to Cite
Ghosh, D. N. "Plural Worldview in Salman Rushdie's The Enchantress of Florence". Contemporary Literary Review India, Vol. 5, no. 2, May 2018, pp. 81-90, doi:10.201411/clri.v5i2.58.
Copyright (c) 2018 Dr. Nabarun Ghosh
This work is licensed under a Creative Commons Attribution 4.0 International License.
Before you submit your article, you must read our Copyright Notice.