A Lull in the Language:
Language as a Zone of Problematization in Selected Partition Narratives
Dr. Barnali Saha

Assistant Professor
Keywords:
Partition, short stories, language, culture, violence
Abstract
The Partition of India in 1947 was a defining moment in the socio-cultural and political history of the Indian subcontinent. Although elided as an acarpous incident to the appeal of a decolonized India forwarded by the saga of India's independence at midnight, the Partition of India and the birth of Pakistan are two incidents indelibly important to our cultural topography. As such feminist scholars, writers, creative and critical thinkers composed a series of narratives dramatizing, illustrating, problematizing the Partition problem from a literary, cultural and humanistic point of view.  The present research paper reads two such creative works that problematize the ideology of division, the violence of rioting and particularly, the sectarian nature of human viciousness. However, the paper performs this task by reading the language of the two short stories and underscoring how etymological and philological qualities of a language can be used to creatively represent and illustrate a violent incident.
Downloads
Download data is not yet available.
References
1. Booth, Wayne. The Rhetoric of Fiction, Second edition, University of Chicago Press, 1983.
2. Chander, Krishan. "The Peshawar Express," in Stories about the Partition of India, vol. 3, ed. Alok Bhalla. Manohar Books, 2012.
3. Daiya, Kavita. 2008. Violent Belongings: Partition, Gender, and National Culture in Postcolonial India. Philadelphia: Temple University Press
4. Genette, Gérard. Narrative Discourse Revisited. Cornell UP. ([1983] 1988).
5. Genette, Gérard. Narrative Discourse. An Essay in Method. Cornell UP, ([1972] 1980)
6. Ghosh, Nabendu. "The Saviour" ("Traankarta") translated from Bangla by Sarmistha Dutta Gupta. Bengal Partition Stories: An Untold Chapter, edited by Bashabi Fraser. Anthem Press, 2008.
7. Hardison, O.b., Jr., "A Commentary on Aristotle's Poetics," Aristotle's Poetics.
8. Englewood Cliffs, 1968.
9. Prakash, Bodh. Writing Partition: Aesthetics and Ideology in Hindi and Urdu Literature. Pearson Longman, 2009.
10. Toolan, Michael. Narrative: A Critical Linguistic Introduction. Routledge, ([1988] 2001).
11. Tufte, Virginia. Artful Sentences: Syntax as Style. Graphics Press LLC, 2006.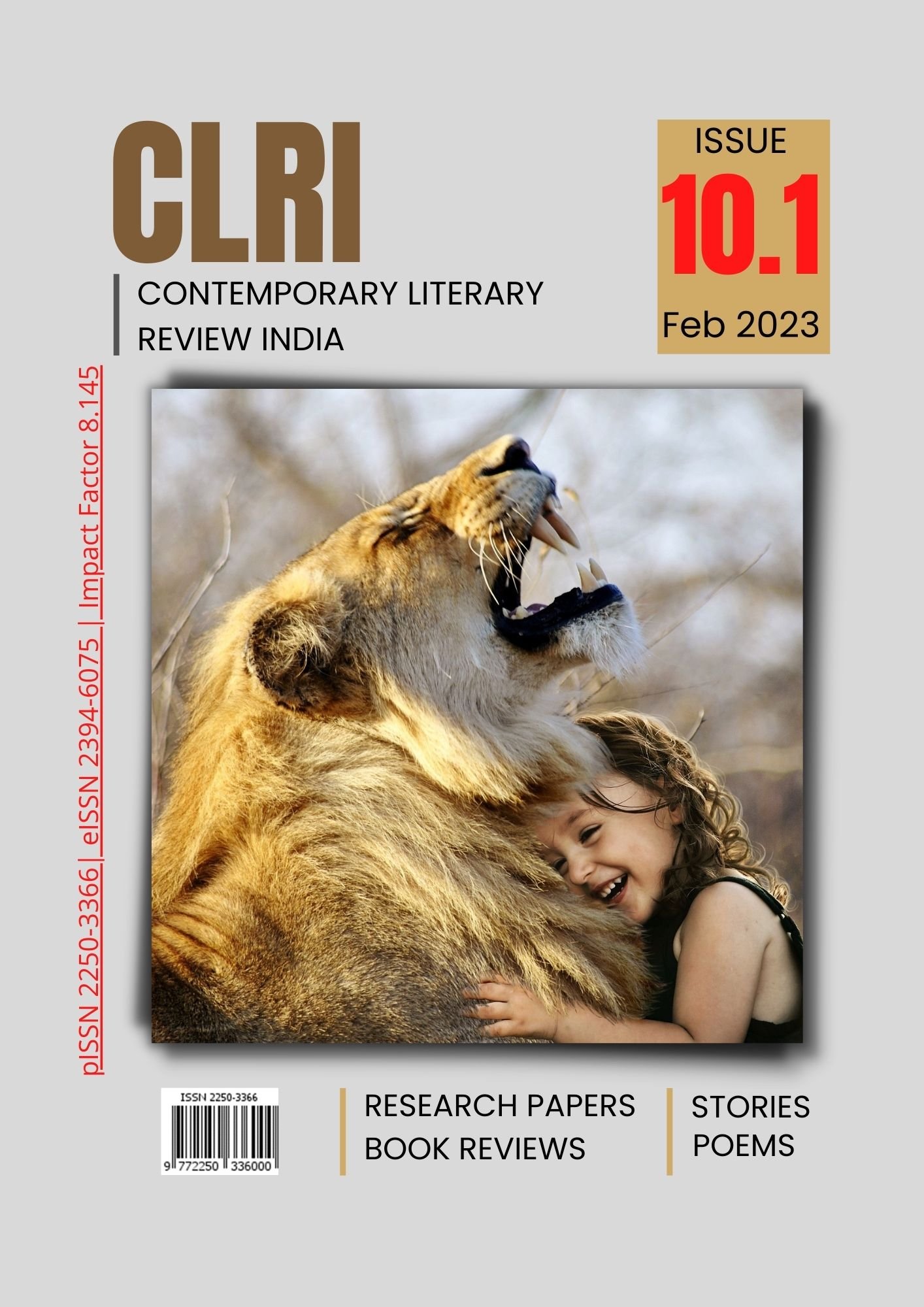 How to Cite
Saha, D. B. "A Lull in the Language:". Contemporary Literary Review India, Vol. 10, no. 1, Feb. 2023, pp. 21-68, https://www.literaryjournal.in/index.php/clri/article/view/897.
Copyright (c) 2023 Dr. Barnali Saha
This work is licensed under a Creative Commons Attribution 4.0 International License.
Before you submit your article, you must read our Copyright Notice.