Authorship and Adaptation
Study of the authors of Little Women
Akriti Kanodia

NMIMS Kirit P Mehta School of Law
Keywords:
adaptations, films, alcott, literature, society, Little Women
Abstract
Literature has existed since the time humans learnt to communicate. Authors having been presenting their views of on society for centuries and some works have become timeless and thus belong in the genre of classics. These timeless literatures are not only subjected to changing times but also to the contemporary competitors that take the stage as years pass. Their quality to mould according to the society is one of the reasons they have lasted and this mould has been used by many others to create more literature. A growing phenomenon is the use of written literature to be adapted for the screens. It has led to the exploration of the classics to understand and present to the society the evergreen realities of the human kind but it also brings up the question of whose vision is being presented; the original author or of the writer who has adapted it. The paper explores the relationship between the changing authorship and adaptation to understand how they impact each other using the work, Little Women by Louisa May Alcott that has been adapted multiple times through the years.
Downloads
Download data is not yet available.
References
1. Alcott: "Not the Little Women You Thought She Was", NPR 50, (12 July 2021), https://www.npr.org/templates/story/story.php?storyId=121831612
2. Andrew Dickson, The Best Shakespeare Films- Ranked! The Guardian, (8 February 2019), https://www.theguardian.com/film/2019/feb/08/the-best-shakespeare-films-ranked
3. David Tregde, A Case Study on Film Authorship: Exploring Theoretical and Practical Sides in Film Production, Vol. 4 No. 2 Elon Journal of Undergraduate Research in Communications, 1. (8 July 2021), http://www.inquiriesjournal.com/articles/1700/a-case-study-on-film-authorship-exploring-the-theoretical-and-practical-sides-in-film-production
4. Delamar, Gloria. Louisa May Alcott and "Little Women." (McFarland & Company, Inc., Publishers, 1990).
5. Ellen Gamerman, For "Little Women," Greta Gerwig Wants "Everything That The Boys Get," The Wall Street Journal, (23 December 2019), https://www.wsj.com/articles/for-little-women-greta-gerwig-wants-everything-that-the-boys-get-11577110473
6. Joan Acocella, Whats Lost and Gained In A Modern "Little Women", The New Yorker, https://www.newyorker.com/culture/cultural-comment/whats-lost-and-gained-in-a-modern-little-women
7. Karen Hollinger and Teresa Winterhalter, A Feminist Romance: Adapting Little Women to the Screen, in Tulsa Studies in Women's Literature, Vol. 18 No. 2 (August 1999) pp 173.
8. Louisa May Alcott, Little Women, (Maple Press, 4th ed.)
9. Marchalonis, Shirley. "Filming the Nineteenth Century: Little Women." Nineteenth Century Women at the Movies, (Barbara Tepa Lupack, ed. Bowling Green State University Popular Press) 1999.
10. Meghan Skiles, From Classic Novel to Broadway Musical Production: An Examination of Little Women as an Adaptation, (14 December 2016), https://digitalcommons.lasalle.edu/cgi/viewcontent.cgi?article=1008&context=honors_projects (12 July 2021).
11. Olivia B. Waxman, The Real Family That Inspired Little Women, Time, (12 July 2021), https://time.com/5272624/little-women-history-real/
12. Richard Brody, The compromises of Greta Gerwig's Little Women, The New Yorker, (13 July 2021), https://www.newyorker.com/culture/the-front-row/the-compromises-of-greta-gerwigs-little-women
13. Robert Frost, Stopping by The Woods on a Snowy Evening.
14. The Editors of Encyclopaedia, Louisa May Alcott, Encyclopaedia Britannica (March 2, 2021), https://www.britannica.com/biography/Louisa-May-Alcott (Last accessed July 9, 2021)
15. Thomas Mallon and Adam Kirsch, When We Read Fiction, How Relevant is the Author's Biography? New York Times, (24 June 2014), https://www.nytimes.com/2014/06/29/books/review/when-we-read-fiction-how-relevant-is-the-authors-biography.html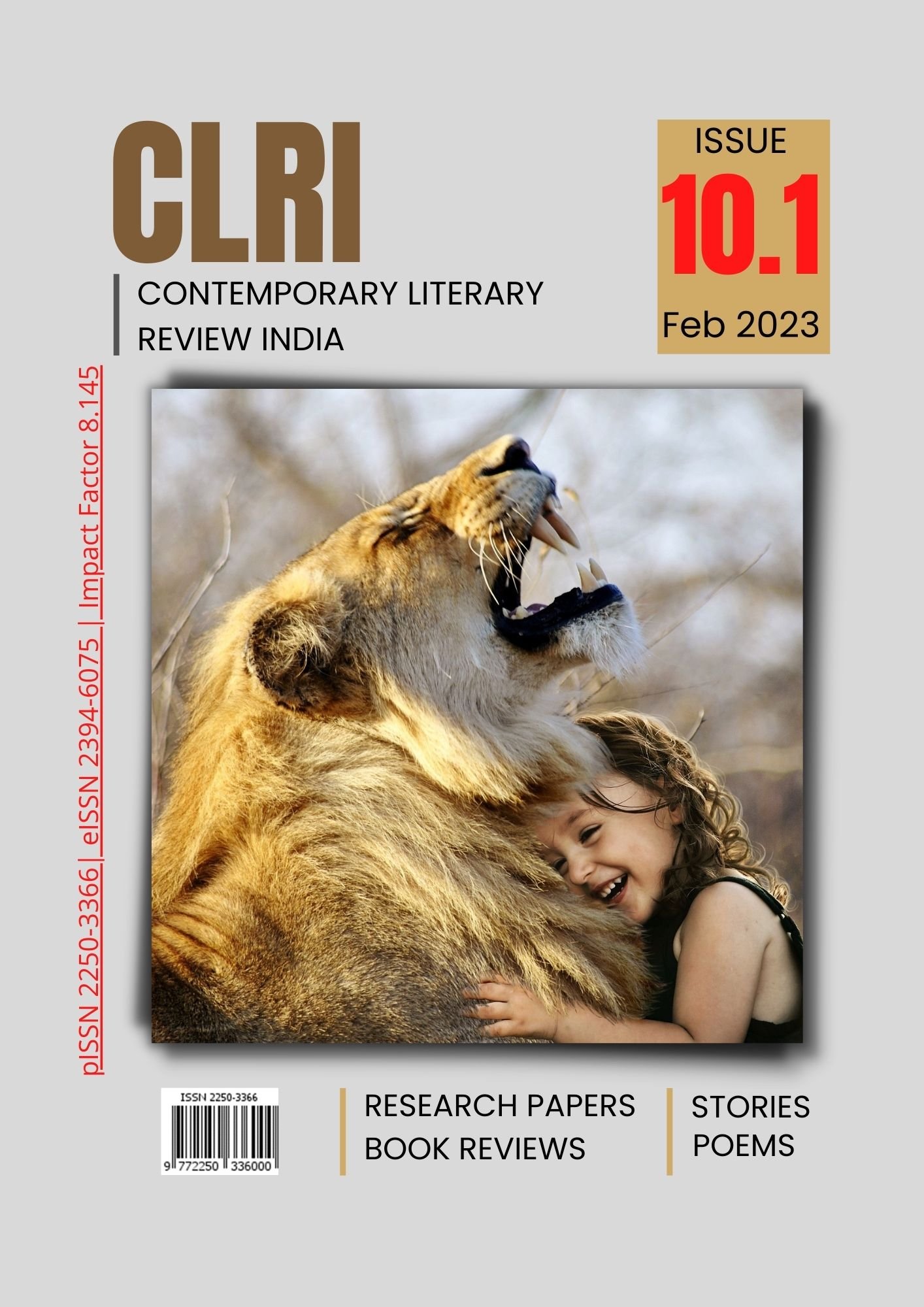 How to Cite
Kanodia, A. "Authorship and Adaptation". Contemporary Literary Review India, Vol. 10, no. 1, Feb. 2023, pp. 1-20, doi:10.201411/clri.v10i1.908.
Copyright (c) 2023 Akriti Kanodia
This work is licensed under a Creative Commons Attribution 4.0 International License.
Before you submit your article, you must read our Copyright Notice.