Revelry, Release, & Revolution: An Insight Into Namdeo Dhasal's Selected Works
Kamya Vishwanath

Jindal Global Law School
Abstract
Voices from the margins are reduced to muffled screams, drowned out by the din of mainstream discourse. Growing louder often results in more systematised and deliberate effort to mute them. Rioting against this and practicing his politics of resistance through poetry, Namdeo Dhasal wrote "unsanitary" poems that marked the very essence of being a liminal figure in Indian social and political life – a Dalit. His writing encapsulates this liminality by depicting the peculiarity of the Dalit's position on the cusp of Indian society, i.e., both within it and outside it. The following comment beseeches readers to re-orient themselves and reconsider pre-existing dichotomies – of inside/outside, beauty/ugliness, and poetry/politics. This exercise becomes important for the poetics of life as well as the poetics of politics, enabling newer languages and manifestations of art to present themselves. The comment ends by considering Dhasal's controversial personal life as a husband – asking the often-dreaded question of severing the artist from his art.
Keywords: Poetry review, marginalised voices, unconventional poetry, caste politics, Dalit aesthetics.
Downloads
Download data is not yet available.
References
1. Dhasal, Namdev. Gandu Bagicha. Shabd Publication, 2014. Print.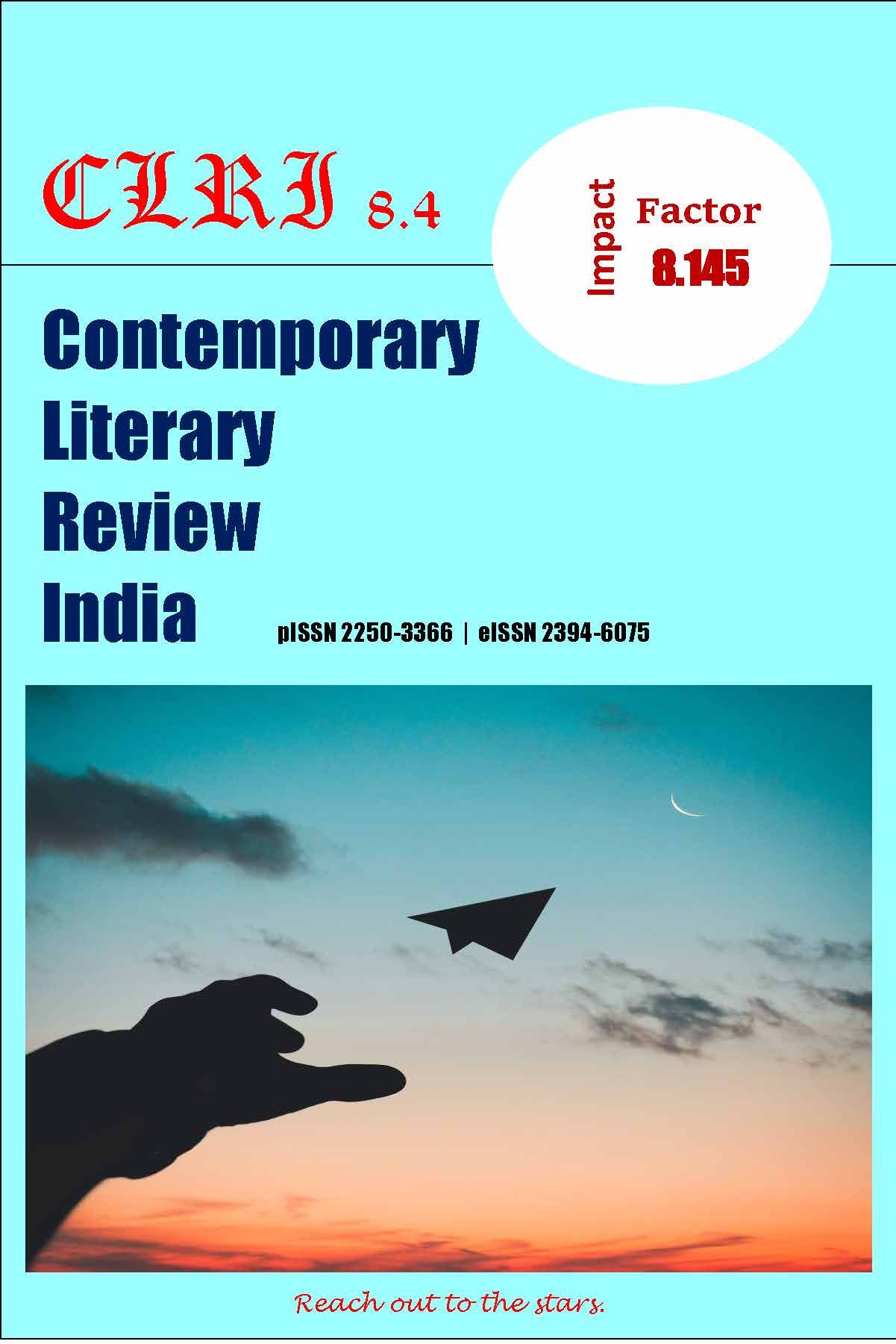 How to Cite
Vishwanath, K. "Revelry, Release, & Revolution: An Insight Into Namdeo Dhasal's Selected Works". Contemporary Literary Review India, Vol. 8, no. 4, Nov. 2021, pp. 26-32, doi:10.201411/clri.v8i4.893.
Copyright (c) 2021 Kamya Vishwanath
This work is licensed under a Creative Commons Attribution 4.0 International License.
Before you submit your article, you must read our Copyright Notice.